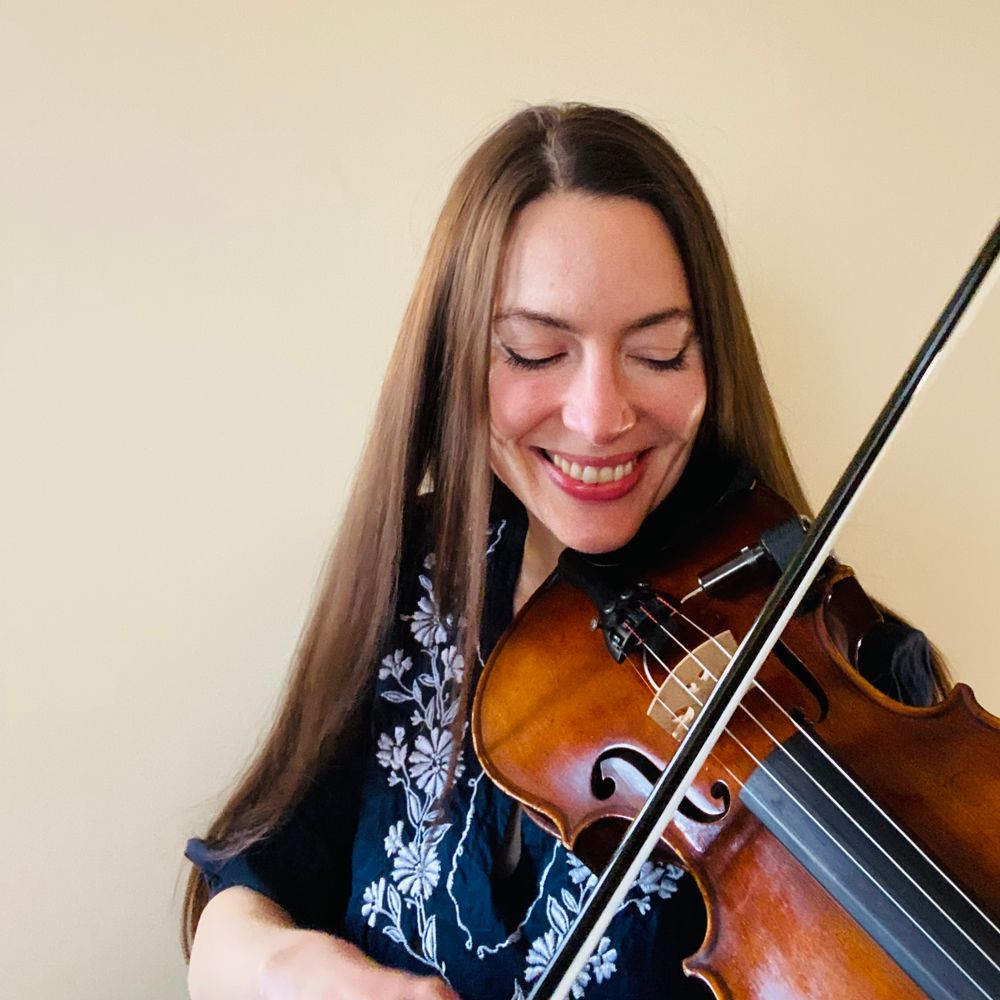 Laura O'Kelly Cullinane
Fiddle Mama
Laura O'Kelly Cullinane is a fiddling and singing mama in Clarke County, Virginia. Her background in traditional Irish music has taken her through some adventurous musical rabbit holes that usually ended well! She has been teaching and performing for over 20 years, and has been a mama for half of that time. She enjoys incorporating a wide range of influences into her playing and teaching, and has performed in Irish rock and fusion bands as well as acoustic folk projects. (She has even been known to sing as Gaeilge on occasion, though her Irish has certainly gathered some moss.)
As a parent and music educator, she is on a mission to promote regular opportunities for young (and young at heart) musicians to make music with friends, family and community.
She has a B.M. in Music Education from GMU and is a licensed music teacher who has taught elementary general music, chorus, and orchestra for over 20 years. She also teaches early childhood music programs and is the musical director of the Clarke Youth Music Ensemble. You may even catch her at a session or two. Outside of music, Fiddle Mama enjoys reading, gardening and life on the mountain with her husband and children.
OK, but where might I have heard you before?

I've been in a couple bands including the Jeff Greer Band, Trasna and Rock Cliff Cross. A few past performance venues include the Virginia State Fair, the Potomac Celtic Festival, the Richmond Highland Games, the Williamsburg Scottish Festival, the Hampton Summer Concert Series, the Neptune Festival, the Savannah, GA St. Patrick's Day Festival, the Washington, D.C. St. Patrick's Day Parade, Damian's Diner on WRNR, Buchanan Hall, and numerous pubs, porches and backyards!